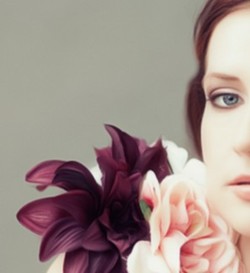 İstanbul Abortion Clinic Mitera..
I am considering abortion:
Our center, Mitera Clinic İstanbul, is here to help you confirm your pregnancy and to look at your particular situation and health factors.We believe it is every woman's right to be well informed about all of their pregnancy options. If you are considering an abortion, we recommend you know and understand the different procedures and any possible health risks to you so that you can make the best decision for your future. Below are descriptions of the most common abortion procedures and their possible health risks. We are here to listen to your thoughts and would love to talk with you more about this option and answer any questions you may have.
The "weeks gestation" is determined by ultrasound examination. Pregnancy is dated from the date of the last menstrual period ("LMP"). It is known that the time of conception is normally two weeks after the beginning of the menstrual period. One week after conception (3 weeks by the LMP) the pregnancy test becomes positive and the pregnancy can be safely terminated.İn Turkey the abortion is legal until 10 weeks of pregnancy.
What are the different types of abortion procedures?
Early Non-Surgical Abortion , Abortion Pills:
Abortion pills are illegal in Turkey, we can not use…
Vacuum Aspiration Abortion:
Conscious sedation and/or general anesthesia are also commonly used. Manual vacuum aspiration usually takes between 5 and 10 minutes. It can be done safely in a clinic or medical office .
For this abortion procedure,vacum aspiration method, the health professional will:
Position you on the exam table in the same position used for a pelvic exam, with your feet on stirrups while you are lying on your back.
Insert a speculum into the vagina.
Clean the vagina and cervix with an antiseptic solution.
Insert a small instrument into the cervix to slightly open (dilate) it, if needed. In most cases, though, dilation isn't needed. A tube is inserted into the womb and is attached to a suction system to remove the fetus, placenta, and membranes from the womb
Pass a thin tube through the cervix and into the uterus. A handheld syringe is attached and used to suction the tissue out of the uterus. A tube is inserted into the womb and is attached to a suction system to remove the fetus, placenta, and membranes from the womb
We give individual and private care.
The average length of time a patient spends in our clinic is 1 to 2 hours. We achieve this short stay by scheduling individual appointments throughout the day.
• Exam and Ultrasound
• Counseling
• Abortion Procedure
• Recovery
What To Expect After Abortion
Vacuum aspiration method is a minor surgical procedure. A normal recovery includes:
Irregular bleeding or spotting for the first 2 weeks. During the first week, avoid tampons and use only pads.Cramps similar to menstrual cramps. These may be present for several hours and possibly for a few days, as the uterus shrinks back to its nonpregnant size.Emotional reactions for 2 to 3 weeks. Hormonal changes during pregnancy can make emotions stronger than usual. Take your full course of prescribed antibiotics to prevent infection.Menstrual-like cramping pain is normal for the first week or two. Use Tylenol or Ibuprofen if needed. You may bleed heavily, moderately, lightly or not at all, for one to three weeks after the abortion.
Some women do not start to bleed until several days after the abortion, some stop bleeding and then start again, some pass clots with strong cramps for several days. Don't be surprised if four to five days after the abortion you experience increased cramping or bleeding.
Your normal period should begin three to six weeks after the abortion.Do not have sexual intercourse for at least 2 week. Use birth control following the abortion. And use condoms to prevent infection. You can start certain birth control methods right after the procedure.
Wear pads for the first week if you are bleeding and avoid putting anything into your vagina if you can. Do not do a pregnancy test afterwards as the pregnancy hormones leave the body slowly. A test can still be positive weeks after an abortion has removed the pregnancy.
Call your doctor if you have had any of these symptoms after abortion:
• Bleeding , for longer than 2 weeks
• No menstrual period within 6 weeks after the procedure
• Signs of infection
• Signs and symptoms of depression.
Abortion Fees
, Abortion Cost İn İstanbul Turkey;
The cost of an abortion is not covered by the Medical Insurance. Payments must be made in cash.
We are licensed by the Ministry of Health.
Contact Us.. Abortion Doctor İn İstanbul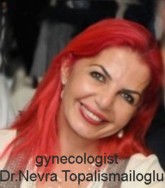 Mitera Women's Clinic:
your choice for Abortion İstanbul.
Call or Watsapp for more information:
+90 532 2619315

tgs; İstanbul Abortion Clinic, Abortion Cost İstanbul Turkey, Abortion Gynecologist İn İstanbul
Best Abortion Hospital İn İstanbul Turkey , Best Abortion Clinic İn İstanbul , Acibadem Abortion doctors prices fees